On May 4th I will have the opportunity to sit down with the 7th Doctor and Radagas from the Hobbit actor Sylvester McCoy. Rather than just me asking the questions I thought I would open up the opportunity for you guys (the fans) to submit your questions for Sylvester.
Rather than just asking you to write down and submit a question (which you can still do) I thought I would get you guys to record a video of you asking the question so I can play them to Sylvester to answer them. I will be recording the whole interview for you guys to view on the site. So please submit your questions or youtube questions via the comments below, via our twitter or email me (cjsonic@spoilertv.com). Deadline is 21st March.
If you would like to meet Sylvester McCoy and meet like minded people this is all happening at ScreenCon. It all happens on Saturday 4th May in the North east of England. As well as Sylvester they have Jeremy Bullock (the original Boba Fett) and many more stars from Star Wars and Harry Potter.  I'll be attending so please feel free to let me know and say hi. To find out more information you can visit the following: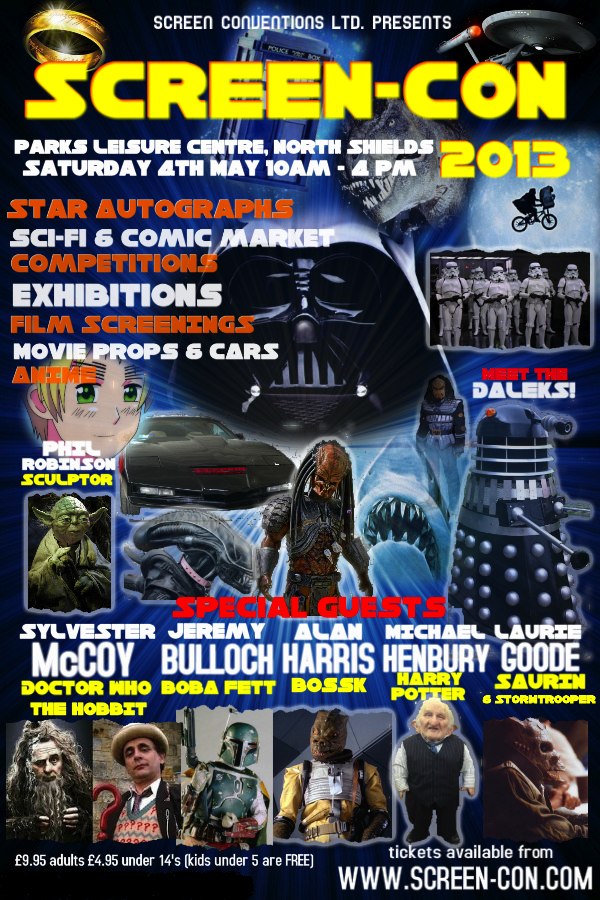 Screen-Con Facebook page
Screen-Con Twitter
CJ aka "CJ Sonic", first got involved with fan based websites on the DarkUFO Lost blog. Senior staff at
Spoiler TV
. Owns and manages
Doctor Who Spoilers
. Lives in Newcastle, UK.